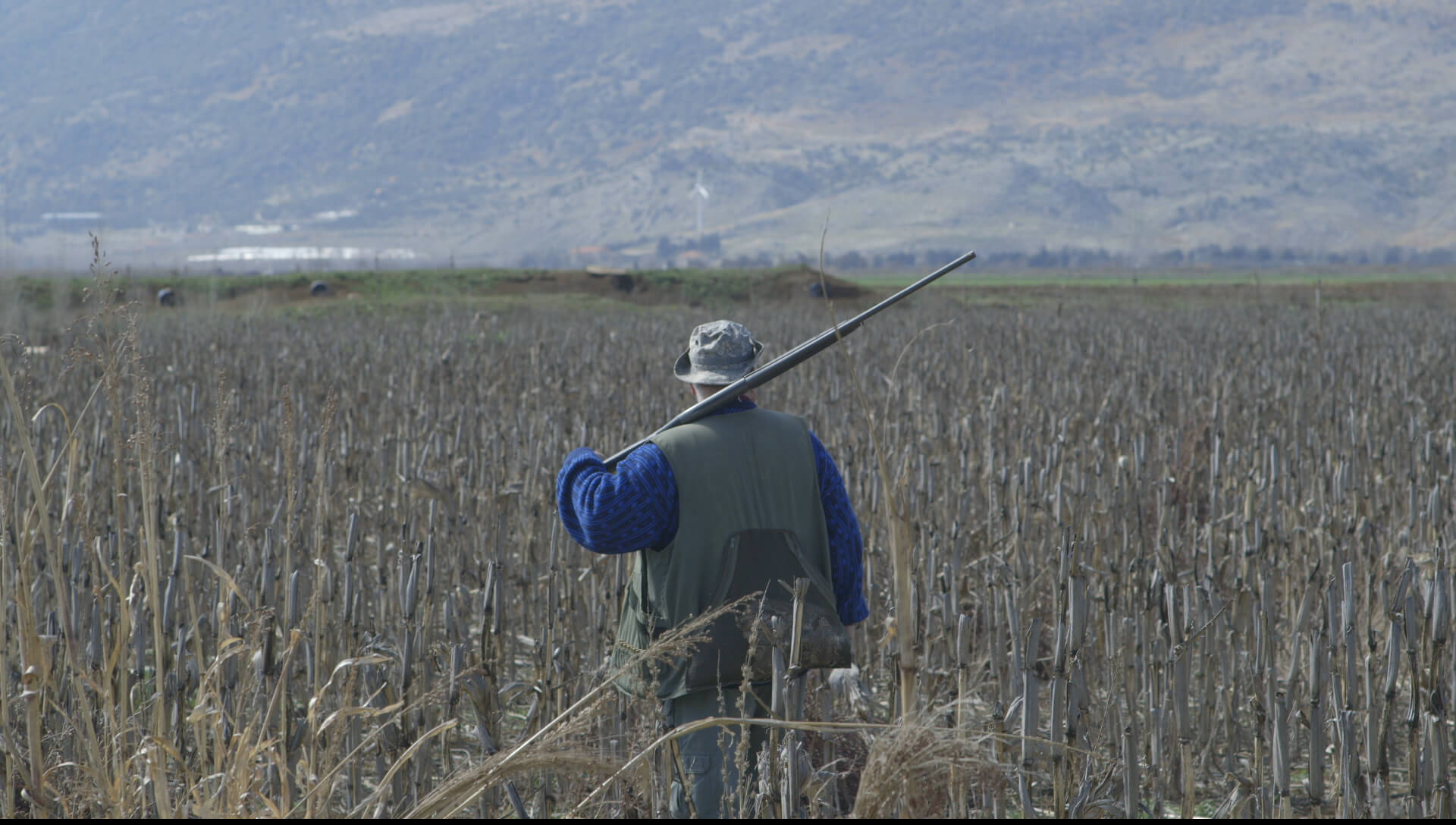 Miriam Succar reviews A Time to Rest, which screened at this year's St George Bank Lebanese Film Festival.

Award-winning film, A Time to Rest, is a 2015 Lebanese documentary filmed in Beirut in 2013. Filmmaker Myriam el Hajj interviews close family members on camera about their feelings towards the Lebanese Civil War, which they participated in as part of the Christian militia. El Hajj's purpose is not only to tell her family members' stories, but to also question them from her point of view as someone who is generations younger and removed from the context of the war.
There are a number of contrasts that make this film powerful.
The focus in A Time to Rest is mostly on el Hajj's paternal uncle, Riad, a gun-shop owner who loves his dog and is disarming in his honesty. With what appears to be slow simplicity, and with some gentle prodding from his niece, Riad explains that his years in the war and the militia were somehow the best of his life. The nostalgia with which Riad recounts his story in fragments throughout the film stands in contrast with the brutality of the memories he relays.
It is this bizarre combination – the seeming innocuousness of the everyday conveying the larger-than-life seriousness of the civil war – that el Hajj's brings to the fore so strongly.
Fadi Kassem's cinematography in A Time to Rest is truly impressive in visually highlighting these themes, and el Hajj's voice – that of a generation in dire need of understanding the effects of sectarianism and war, particularly considering Lebanon's current situation – is strong but not overly moralising.
Of note is el Hajj's choice to place her uncle as the focus of the film. Given the importance of family ties in Lebanese culture and the sheer controversy of the militia and the civil war, featuring the open discussions she had with Riad and his friends in this film was a brave step for el Hajj to have taken.
It's also a very important one, serving as a reminder to viewers of the extent to which Lebanon remains close to its past.
With the Lebanese Film Festival now over for 2016, A Time to Rest is unlikely to screen locally again this year. Nonetheless, it is definitely a film worth tracking down.
By Miriam Succar
Miriam enjoys reading, baking and heated political discussions – all to an unhealthy degree.