Having already screened at three film festivals in Sydney this year and premiering on television tonight on the World Movies channel, Beirut-set satire Halal Love (And Sex) is making waves internationally. Mehal Krayem reviews…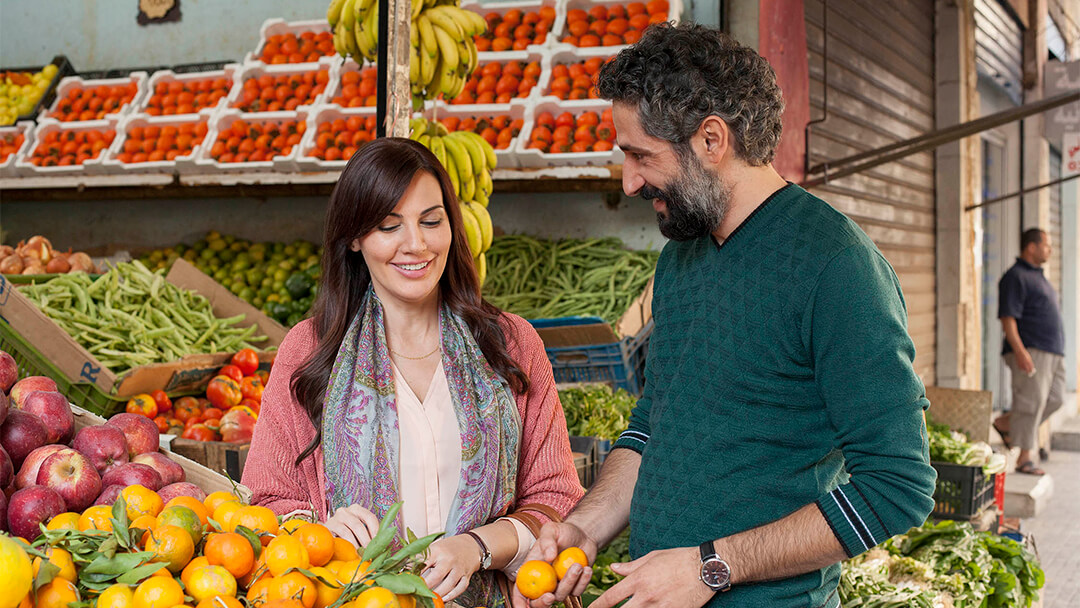 Nothing teases out tensions within society better than a story of who loves whom, and how that love plays out. Writer and director Assad Fouladkar brings these elements to life in his 2015 feature film Halal Love (And Sex), a comedic commentary on love, sex and marriage within the confines of Islamic tradition. The film follows the lives of three Lebanese women whose paths to love and happiness are varied and relatable, regardless of cultural or religious background.
In a Eurocentric world in which our understandings of the Arab world and the real everyday experiences of Arabs – particularly Muslims – are mediated through exaggerated story telling, it is always refreshing to see a creative work by those on the ground. Halal Love (And Sex) allows us to see what happens when women push social boundaries in their pursuit of life-long happiness.
The female driven plot quickly introduces viewers to three very likeable female protagonist: Mother of two and devoted housewife, Awatef (Mirna Moukarzel); budding fashion designer and recent divorcee, Loubna (Darine Hamze); and, young, innocent newly-wed, Batoul (Zeinab Hind Khadra). The stories of these three women, in very particular love debacles, are subtly interwoven through the film.
Awatef, a mature mother of two and wife to a particularly devoted and smothering husband finds herself in want of a second wife to help curb his sexual appetite. Awatef idealises the way a trio might work in her favour. "She'd be my friend and companion, she'd help me with the housework. At night, you could alternate between us," she explains in earnest. Her husband resists her attempts at securing him a second-wife denying both the need for one and his desire for anyone but her. "Cut it out! I'm married and I don't want a second wife!" he responds. In a fit of frustration at his inability to see reason, Awatef proclaims "I want a wife". And, women everywhere nod in quiet appreciation.
Across the hall newly-weds Batoul and Mokhtar (Hussein Mokadem) reside. Batoul is young, vivacious and in for a shock. Through this relationship Fouladkar explores the effects of mistaking obsession and control for love. Patriarchy gets a good nailing, and the couple find themselves divorced for the third time, after which it is Islamically prohibited to return to one another unless the woman has married another man. This causes Mokhtar to conjure a nutty plan to get Batoul back – a plan that's as comical as it is eye opening.
Down the road, the strong, ambitious and beautiful Loubna is recently divorced. Having torn herself away from an unhappy marriage, Loubna finds herself pursuing an old flame. The catch? He's already married. The complication? Evidently he's not over Loubna, and the two of them enter into a Muta'a, or temporary marriage. Perhaps the most interesting of the three women, Loubna's character explores the social taboos that are attached to being a divorcee in a community of gossips. Most notable is the contrast between the liberal religious stance on divorcees: that women are free and should not be prevented from marrying again, and the social stigma that tarnishes the reputation of a divorced woman. Loubna's story is a cautionary tale about the dangers of idealising old lovers. As she learns of her place as a 'tarnished divorcee' in the eyes of Abou Ahmad (Roderigue Sleiman), we are again reminded of the great patriarchal paradox – men aren't necessarily drawn to the women they respect. And, most importantly, the factors influencing who is respected and who is not are determined by men and used to their own advantage.
The film is as unapologetic as it is funny. Fouladkar uncovers the double standard experienced by women the world over. In both the case of Loubna and Batoul the development of their characters into sexual beings is used against them in a most derogatory fashion. References to them as 'sluts' and 'whores' despite no actual infidelity demonstrates how easily society attempts to control these women. And, perhaps worse yet, their outward appearance becomes their greatest bargaining chip – yet it is the very thing the men in their lives attempt to conquer and, once conquered, beauty becomes a thing to be tamed. Whilst the story of Awatef speaks to us of women who are empowered and forthright, making clear the existence of matriarchal structures in a predominantly patriarchal system.
Halal Love (And Sex) deals with loaded topics in ways only a comedy can. It eliminates a sense of intrigue so common to stories of love told in places like the Middle East to a curious, and sometimes presumptuous audience. Told in such a way as to ensure both insiders and outsiders take something from the story it neither alienates nor speaks down to its varied audience. It is a work of fiction that is honest, truthful and altogether enjoyable; a story of healing and growth and the recognition that sometimes happiness is where we least expect it.
Most aptly, Halal Love (And Sex) uncovers the one underplayed element of love in any romantic-comedy: simplicity. It takes seriously the intensity of young love, the regrets of old loves and the tiresome routines of life-long lovers, placing women at the center of their stories, owning their pain and their decisions and affording them agency in the lives they choose to lead.
Halal Love (And Sex) makes its Australian television premiere on the World Movies channel on Foxtel tonight, 12 November 2016, at 8.30PM.