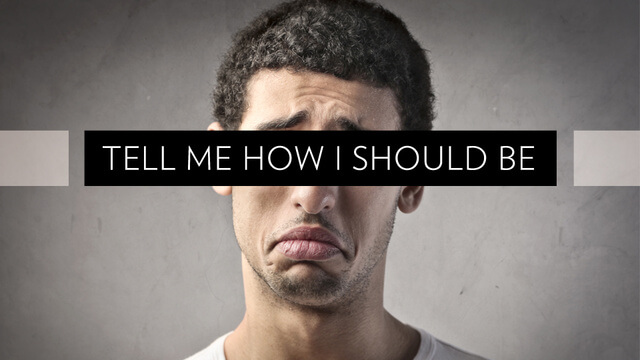 If Jean-Paul Sartre wanted evidence that his concept of "being-for-others" existed, then he would have found it by observing the way that Arabs assign value to themselves through white people.
Yes, I said it. Arabs need white people to approve of them being Arab in order to feel good about their identity.
I understand that this a big claim to make. Sartre may very well be turning in his grave. However, this dependence on external validation is perhaps one reason Arabs are so mad that white racists still exist.
The first time I truly understood this White-Approval-Addiction was when I, along with hundreds of other Arabs, attended the No Justice, No Peace talk in Hurstville on July 2, 2013. George Galloway, a British Member of Parliament, was flown out to Sydney to "discuss the history of Palestine, and tie that history to the historic developments unfolding in the Middle East today".
Hosting a British politician to discuss Palestinian history and Arab politics as opposed to inviting Palestinians, such as Ali Abunimah or Saree Makdisi, who specialise in Palestinian history and Arab politics, struck me as rather peculiar. Do white people draw larger crowds? Are Arab academics not seen as objective authority figures in the field of Arab politics? Or do we just want to hear a white person come out in support of Arabs, and, more specifically, Palestinians? Whatever the reason may be, the focus on offering white people the exclusive opportunity to discuss Arab history increases the likelihood of Arabs viewing themselves through others.
Events like No Justice, No Peace are, however, commonly marketed as places where Arabs can meet to gain control over how they are determined. And, although the event was intended to be a discussion on the history of Palestine it was, for the greater part of the evening, a lesson on the history of the Arab world (in case us Arabs were not clear on the reasons that caused the dispossession of our land and displacement of our people).
Indeed, the magical moment of this lesson was when Galloway claimed that the golden age of Arabs would have persisted if it were not for the 20th Century British and French occupation of the Middle East. The purpose of that claim was to highlight that Arabs – sans imperialism and colonialism – have the 'capacity' to be a great people. Galloway's words of affirmation were followed by cheers and applause from the audience. The audience was clearly pleased that a white man, of all people, saw them as humans also capable of civility, humanity and brilliance. This reaction puzzled me. Why, after all this time, do we need white approval?
One possible answer is that we, as Arabs, need white approval because we do not know who we are as a collective group. All we hear from our parents is how Arabs are the people of Ibn Rushd, Ibn Sina, Rufaidah bint Sa'ad and the other greats who came prior to European enlightenment. All we hear from the media or read in books is that Arabs are a people that could not pioneer great things in the modern world because they were far too engrossed in their own civil, racial, religious and sectarian wars. These blanket statements that surround us leave us thinking that there must be something strange about Arabs. Consequently, we divorce ourselves from anything associated with being Arab.
This point is perhaps most evident in Arab parents, particularly those living in the Middle East, whom raise children who can barely speak Arabic, but whose command of English is as good as any Oxford graduate. We must recognise that there is nothing progressive about an Arab child who is detached from the very thing that defines the essence of their identity. In fact, in order to prevent instances of Arabs needing to seek affirmation and approval from an external group of people, we must socialise Arab children (and adults) into understanding what it is to be Arab. We must teach them that our modern narrative is not one of complete hopelessness and defeat.
I do believe that, in some instances, White-Approval-Addiction is a fact of life. But, I am not talking about those instances where, in order to survive, we have to win the approval of the racially dominant group. I am talking about the instances whereby we seek white approval in order to feel good about ourselves. I am talking about an obsession that comes about because we have not taken the time to learn about ourselves and recognise who we are, and our achievements (both recent and historic), as a people.
Instead of looking for white people's approval and seeking their affirmation and validation, why do we not spend time nurturing our own identities?