Food is an important feature of Arab culture. Hospitality, love and celebration can all be expressed through putting together a delicious dish. Or ten.
Unsurprisingly, that means there's a seasonal Arab dish for almost every occasion. Ramadan is no different. In our household, we buy a collection of dried fruits each year that Egyptians refer to as yameesh.

Dried fruits are a healthy snack on the best of days, but in Ramadan they play a special role by forming the key ingredients of khoshaf.
Khoshaf is a marinated dried-fruit salad that is eaten directly after the fast is broken with dates and water.
There are different marinades for it, depending on how heavy or light you like your appetisers. My Teta soaks the yameesh in qamareddine, a traditional Ramadan drink made from dried apricots, blending together the month's key fruit flavours in one serving. Others avoid the qamareddine and simply marinate the dried fruits in boiled water.
Serving up khoshaf is a fantastic way to keep guests occupied while you attend to last minute table setting and iftaar preparations!
Ingredients:
1. 1 c dried apricots
2. 1 c dried figs
3. 1 c dried dates
4. 1 c dried prunes
5. ? c sultanas
6. ? c chopped almonds
7. ? sheet of dried apricot paste (qamareddine)*
8. Boiled water

Method: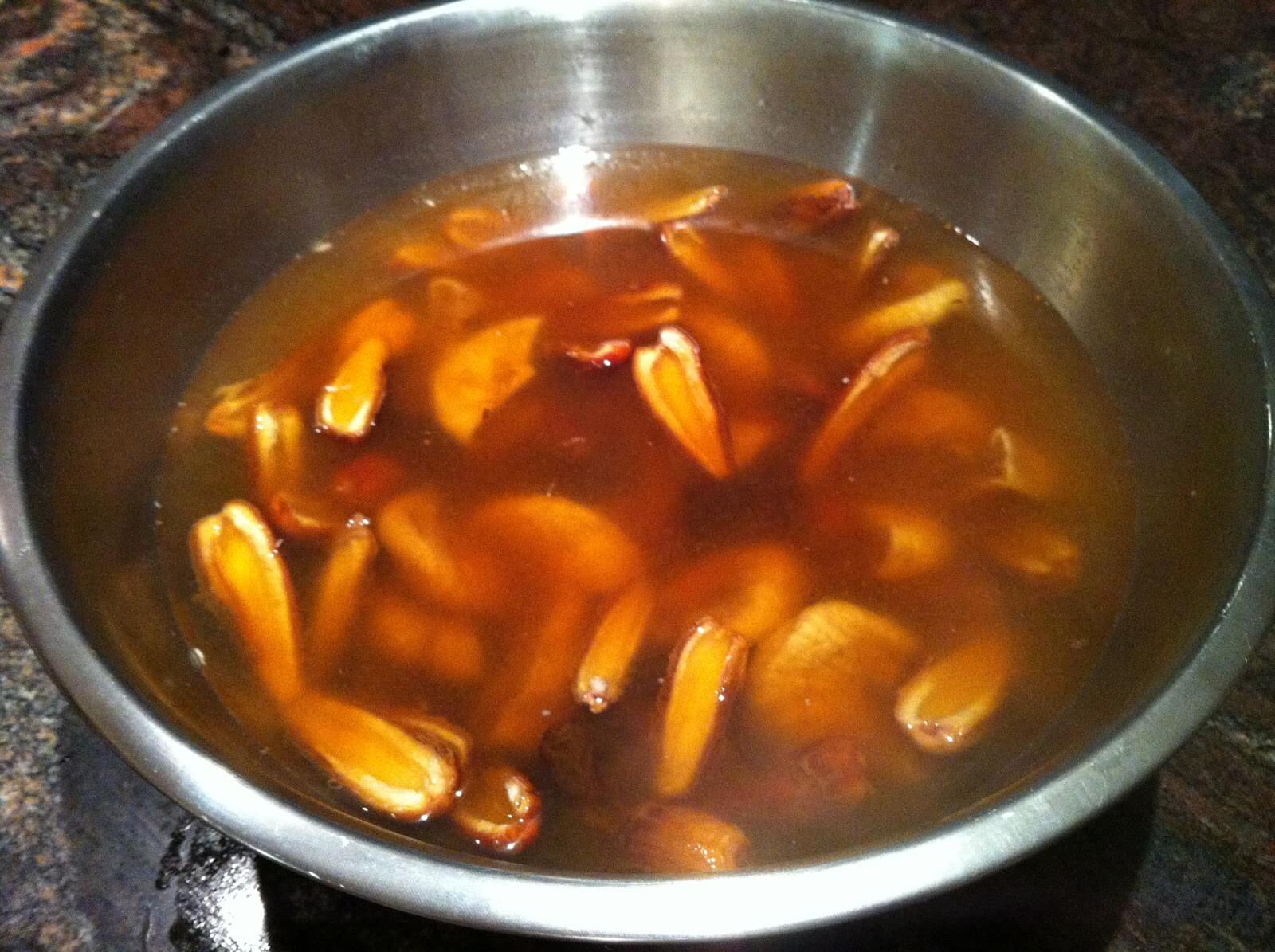 1. Chop the dried apricots, figs, dates and prunes in half. Remove any stones remaining in the fruits.
2. Combine in a deep bowl and add the sultanas.
3. Add half a sheet of dried apricot paste, cut up into smaller chunks.
4. Pour boiling water into the bowl until the ingredients are well covered.
5. Cover the bowl and allow it to marinate overnight. The dried apricot sheet will need time to dissolve.
6.When it's ready to serve, add the chopped almonds into the mix.
7. Serve it up, juice and all!
??????? ???????
* Qamareddine sheets can be found in Arabic grocery stores.