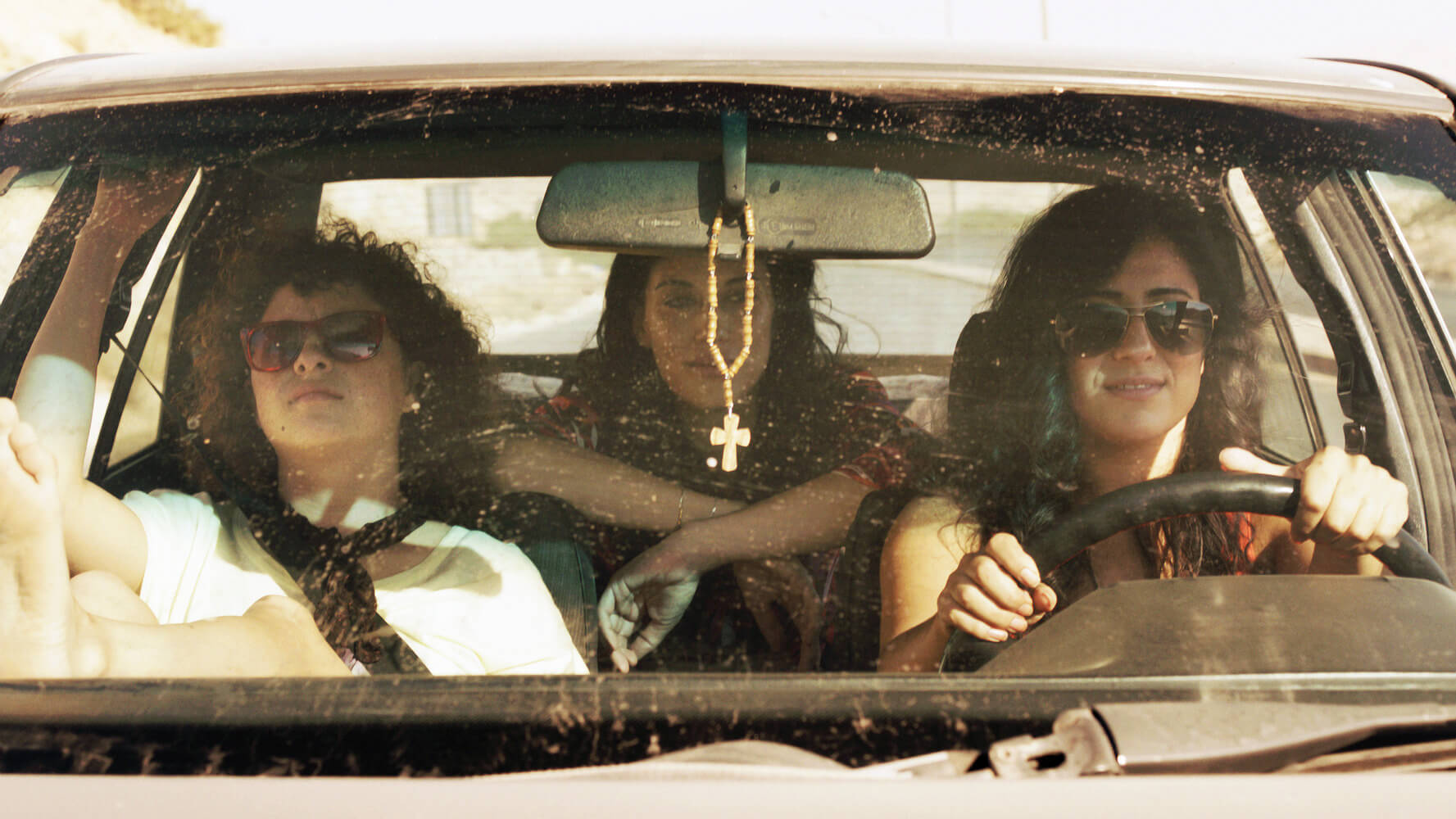 Written and directed by Cherien Dabis (Amreeka) who also stars in the film, May In The Summer, premiered last Sunday at The Arab Film Festival . A refreshing, lighter drama in the vein of Caramel, Nadine Labaki's debut film, May In The Summer examines the issues of life, love and the struggles faced by Arab women in a non-political context, with the exception of a few tense religious dramas thrown in for good measure.
It's rare to see a film emerge from the Arab world that doesn't focus primarily on the ubiquitous traumas of war, occupation and discord. When such films spring from the well, they do so with style and grace, often doing more to debunk troubling myths surrounding the ordinary lives of people from all over the Middle East – Bahrain to Morocco. But, mostly, these films shed light on the inner workings and diverse lives of women in the Middle East, an important mission given that they are so often misrepresented and stereotyped.
The story follows May Brennan (Dabis), a young, intelligent and beautiful young woman who seemingly has the perfect life. Having successfully published a book to rave reviews, and set to marry her loving fiance Ziad (Alexander Siddig), she makes the return voyage to Amman for her wedding,where her immediate family awaits, from the US. But, as she returns, her life slowly begins to come undone, with her family firmly at the helm of the unravelling ball of wool.
What ignites the flame is May's Christian mother objecting to her marrying a Muslim man. In fact, her mother threatens to boycott the wedding (it's worth noting that May is wholeheartedly ushered into Ziad's family). Worse still, May begins to question if she herself wants to marry Ziad, creating an internal conflict that permeates the film in a subtle, yet destructive way. Dabis expertly carries the main narrative of the wedding and life dramas across the film, with the more problematic religious tensions hovering just above the surface.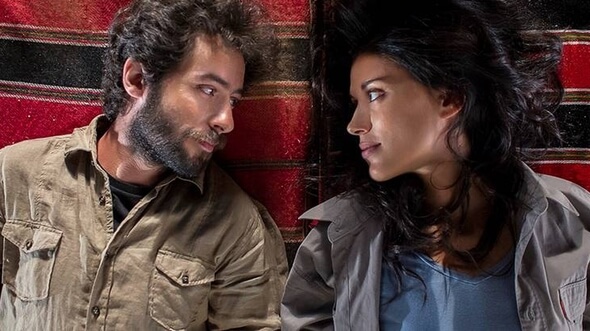 The tension culminates in an almost perfect scene where May and her sisters unleash their fury in an epic sisterly feud during the bachelorette party, which was held at a resort by the Dead Sea, when, all of a sudden, they stop and surrender to a silence punctuated with the buzzing drones of bombs falling across the sea in Israel.
This small intrusion, contrasted with the affluence and decadence of a Jordanian resort, is quite powerful. Conflict and tension are never more omnipresent than in this part of the world, reminding us that it only takes a narrow sea to separate a world of difference.
The performance from May's headstrong, born-again Christian mother, Nadine (Hiam Abbass), as a woman struggling with life after divorce and an ex-husband who caused her much suffering for 20 years, is both powerful and touching. It reveals that sometimes, without realising, we're all just looking for something to which we can cling, whether it's to a person, a religion or some kind of belief system. So, when her mother claims she doesn't need a man in her life because she has God, this appears to be in stark contrast to a later heartbreaking scene when she admits that she has nothing left to live for in her life and fears impending loneliness.
At times the style feels forced, pocketed with predictable plot points and cliches, so much so, that the build up to more poignant scenes lose some of its emotional impact. But the occasional comedy in the film is spearheaded through the role of Alia Shawkat from Arrested Development, whose dry wit and sarcasm are second to none.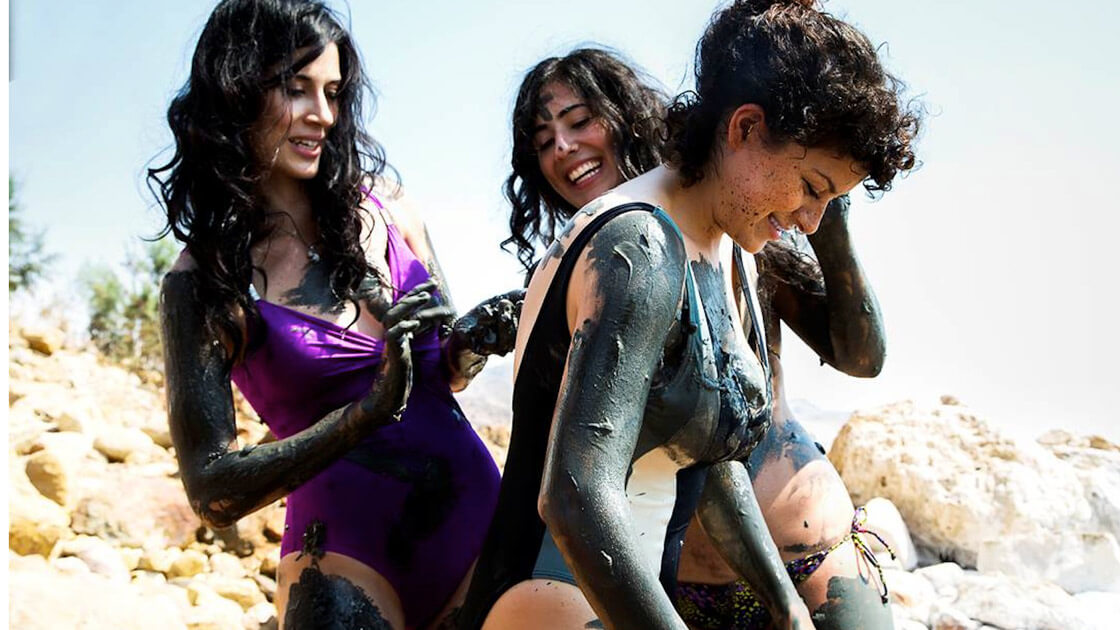 The cinematography is stunningly shot by Brian Rigney Hubbard with symbolic, powerful close ups, and a sense of truly being there in the moment, most notably when the two sisters are floating languorously in the Dead Sea and speaking honestly about their lives for the first time.
Most admirably the film shows women of Arabic descent being independent, headstrong and in charge of their own lives, who speak about sex openly and drink to the point of getting drunk, and, yet, still grappling with being women caught in the chains between tradition and choice, even as adults, and the implications this can have on your life no matter where you are in the world.
Dabis captures the frustrations of life on the cusp of two worlds, and mostly of returning to the place where it all began. She is constantly shown to be running from something, both physically and metaphorically, as well as trying (and failing) to attain the simple pleasure of a shower with hot water. In the final scenes, she can be seen standing on an elevated surface looking out over the place of her origins, alone, empowered and still standing.
May In The Summer takes you in for a quick foray through the desert night sky, sleeping under the stars next to a cute boy, back through your adolescent parental dramas and the strength and bond of sisterly and female love. The film is whimsical, touching and feels eerily close to home yet distant and other worldly at the same time.
May in the Summer screens at the Arab Film Festival in Melbourne on Saturday 23 August and in Canberra on Sunday 31 August.
By Sheree Joseph
Sheree spends her days darting in and out of the Internet (her second home) as a social media ninja in film and television, occasionally blogging at Tiny Thought Revolution (rumour has it she was live blogging her own birth) and working on her novel almost never because she has no time. She is also very fond of cheese.