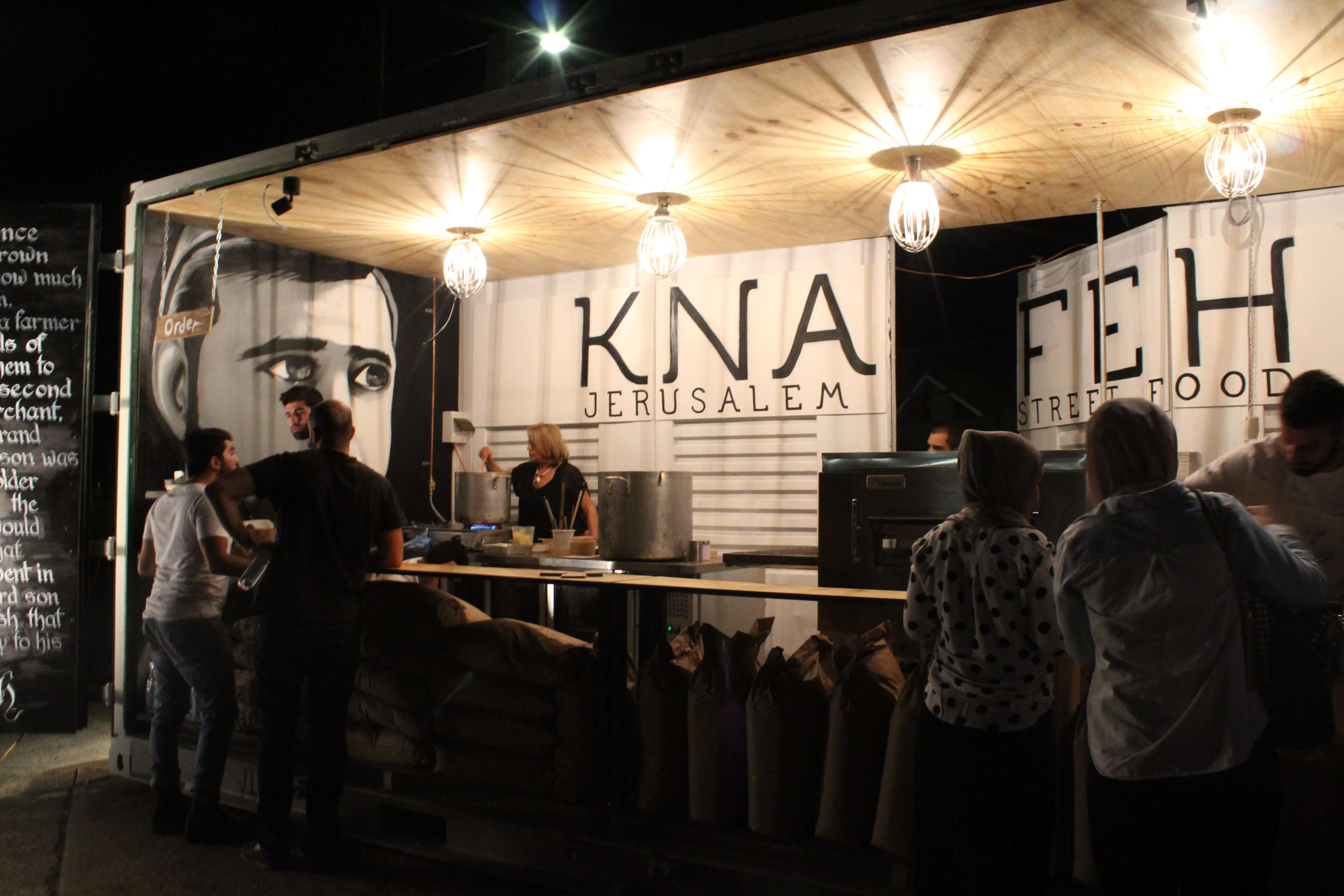 When I first stumbled across photos of Knafeh Bakery on Instagram, I double-tapped in a frenzy.
Knafeh served from a shipping container? Yes, please.
A pop-up bakery inspired by the streets of Jerusalem? I couldn'tВ scroll past.
For the unfamiliar, knafehВ is a Middle Eastern sweet cheese dessert, topped with crushed pistachios and soaked in sugar syrup. ItВ varies in the kinds of cheese used and in the way it is made across different regions.
Knafeh Bakery is a pop-up destination bakery run by a Palestinian family based in Sydney. Owner Ameer El-Issa, or AJ, said the concept wasВ inspired by the bakeries in Jerusalem.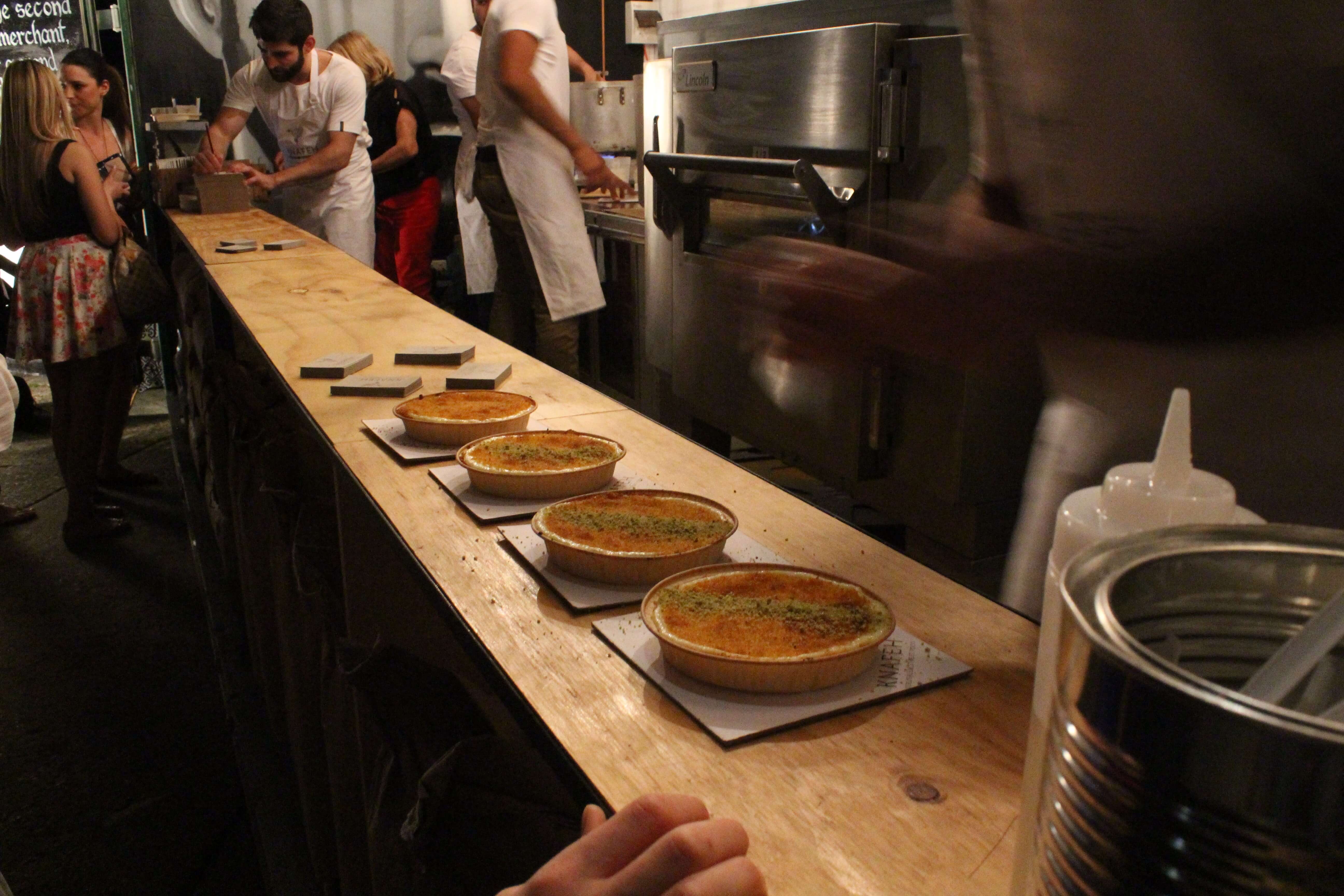 "In Jerusalem, you can see all the ingredients in front of you in the bakery. I didn't want a shop where people would have to physically walk into it," said AJ.
"This is street food at its best, where everything is exposed. I didn't want to hide anything – the ingredients, the oven, the bakers," he said.
"It's about the theatre of the actual knafeh being made, the theatre of the bakers…(the bakery) puts a strong emphasis on the hospitality."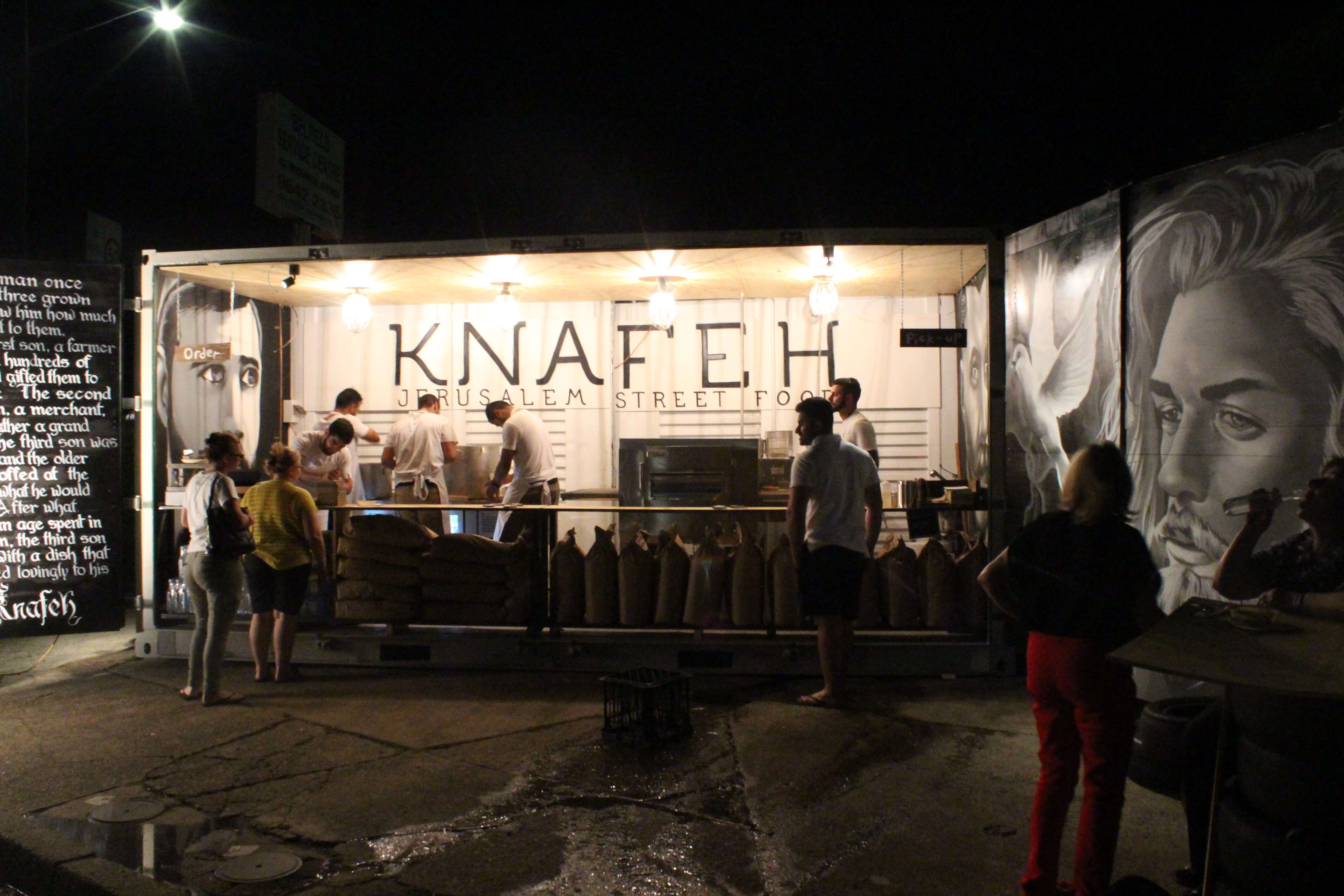 The bakery officially launched today at the Smooth Festival of Chocolate at The Rocks from 10am to 5pm by Smooth FM, and will continue to serve up the creamy goodness alongside Moroccan tea tomorrow, October 5, at the same time.
For the knafeh snobs and connoisseurs out there, if you're expecting knafeh Nabulsi – hailed as the knafeh of Nablus and Palestine – you might be a bit disappointed to find out it isn't so.
Still, AJ wants you try it, and he guarantees that you will love it. The recipe is his mum's – whose family is originally from Yaffa, Palestine – and it was passed down through generations.
"It's a creamier, lighter interpretation, in comparison to the traditional knafeh, which is quite rich and intense," he said.
The knafeh is just right in a textural sense, too.
"It's topped with pistachios and sugar…it has an oozing centre with a crunchy topping," he said.
To make the experience better by ten-fold, the knafeh is made and served by bearded men. The facial hair game is strong at the Knafeh Bakery, andВ that alone is worth lining up for a couple of times.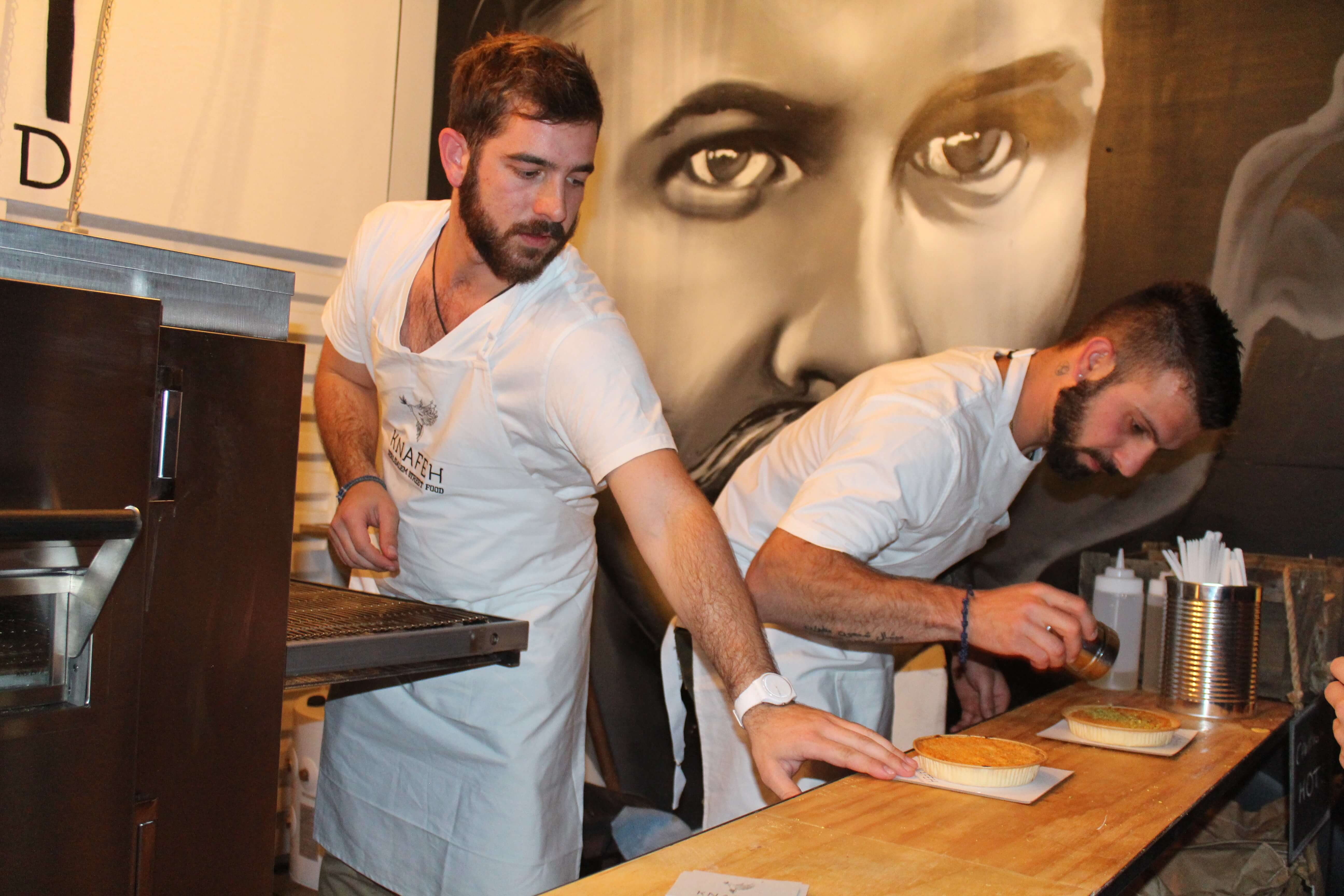 AJ runs the pop-up with his sister Mona, brother Joey, and his mother Nabila, who he describes as the "glue between us all". AJ's late father, who passed away in 2001, was from Jerusalem, and Knafeh Bakery is a sort of legacy to him.
"We're a pretty close knit team. It's a family run business, and everyone brings something to the table," he said.
"(We want to show) the AustralianВ market what Middle Eastern food is all about. Up until now, no one is really standing out and showing people more of our culture in a unique and creative way," he said.
"Heritage and your past says a lot about where you wanna go. This one is for my father, my family, the wider family. Our front door never used to close, we were forever entertaining people, and we're still doing the same thing. We just want to share it with everybody."
The El-Issa's own a few joints around town – Bar Biscotti in North Strathfield andВ Shisha Bar and Grill in Croydon Park. At Shisha's, the knafeh isВ a hit, and food reviewers have been ravingВ about itВ over the last 10 months, which has seen the demand for knafeh hitВ the roof.
The reason why AJ kicked off the one-item pop-up bakery is because there was no more oven space left. People were coming to the restaurant inВ droves for the knafeh.
"It was slowing the restaurant down," he said.
"We had to sort of work on a concept to alleviate the pressure off the restaurant, and we had faith in the product itself. It's such a simple, humble product, and it doesn't need to hide behind anything," he said.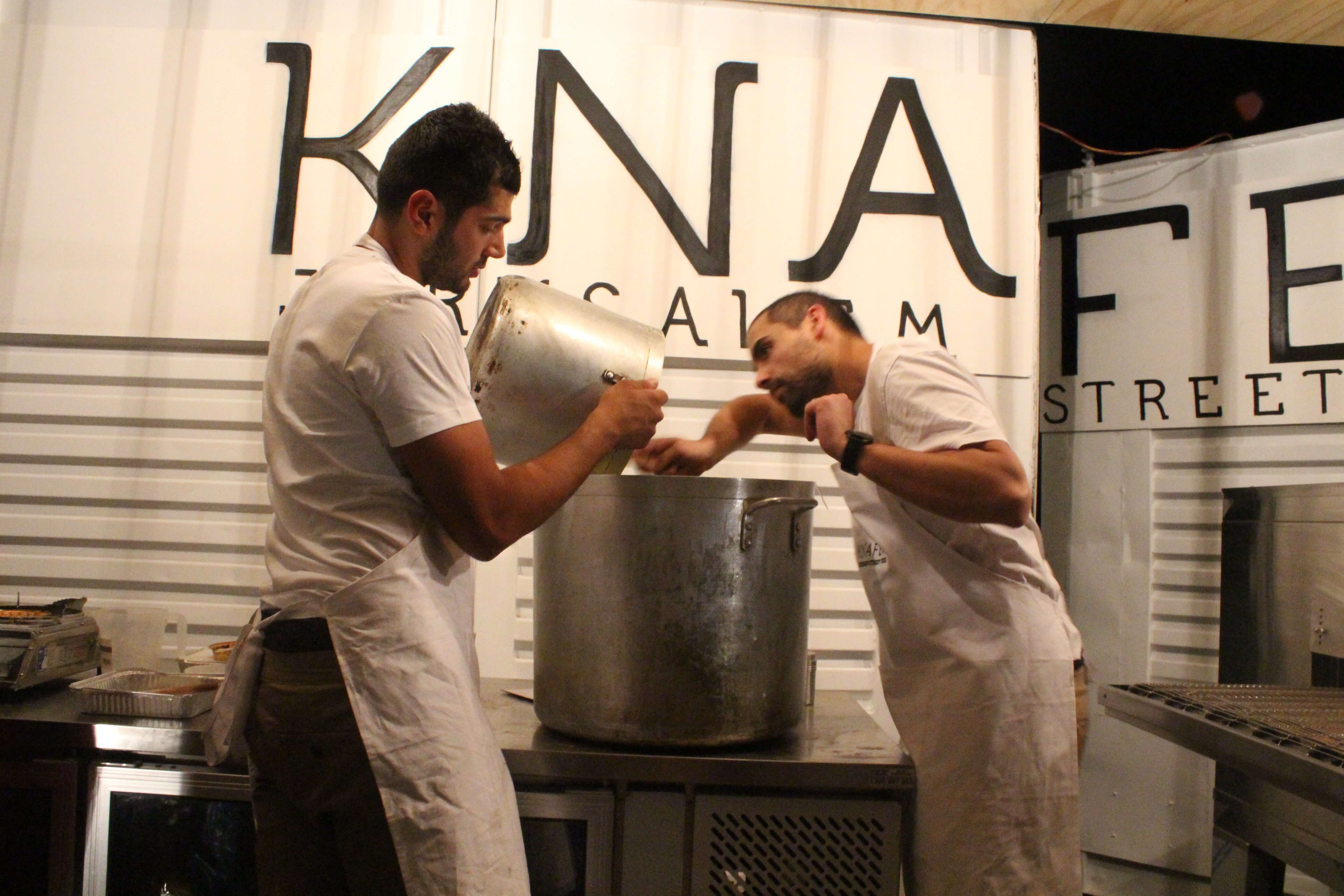 And with a pop-up bakery that moves around, people can simplyВ sit on the bonnet of their car and eat, said AJ.
"We want to push the boundaries of the Sydney diningВ scene, the after-dinner scene. Sydney doesn't have enough of that," he said.
In the lead up to today's launch, Knafeh Bakery held two test kitchens in Belfield, and the response was overwhelming. The second test kitchen, held on September 30, drew in a huge crowd. People tucked into their knafehs while sitting on milk crates and leaning against their cars.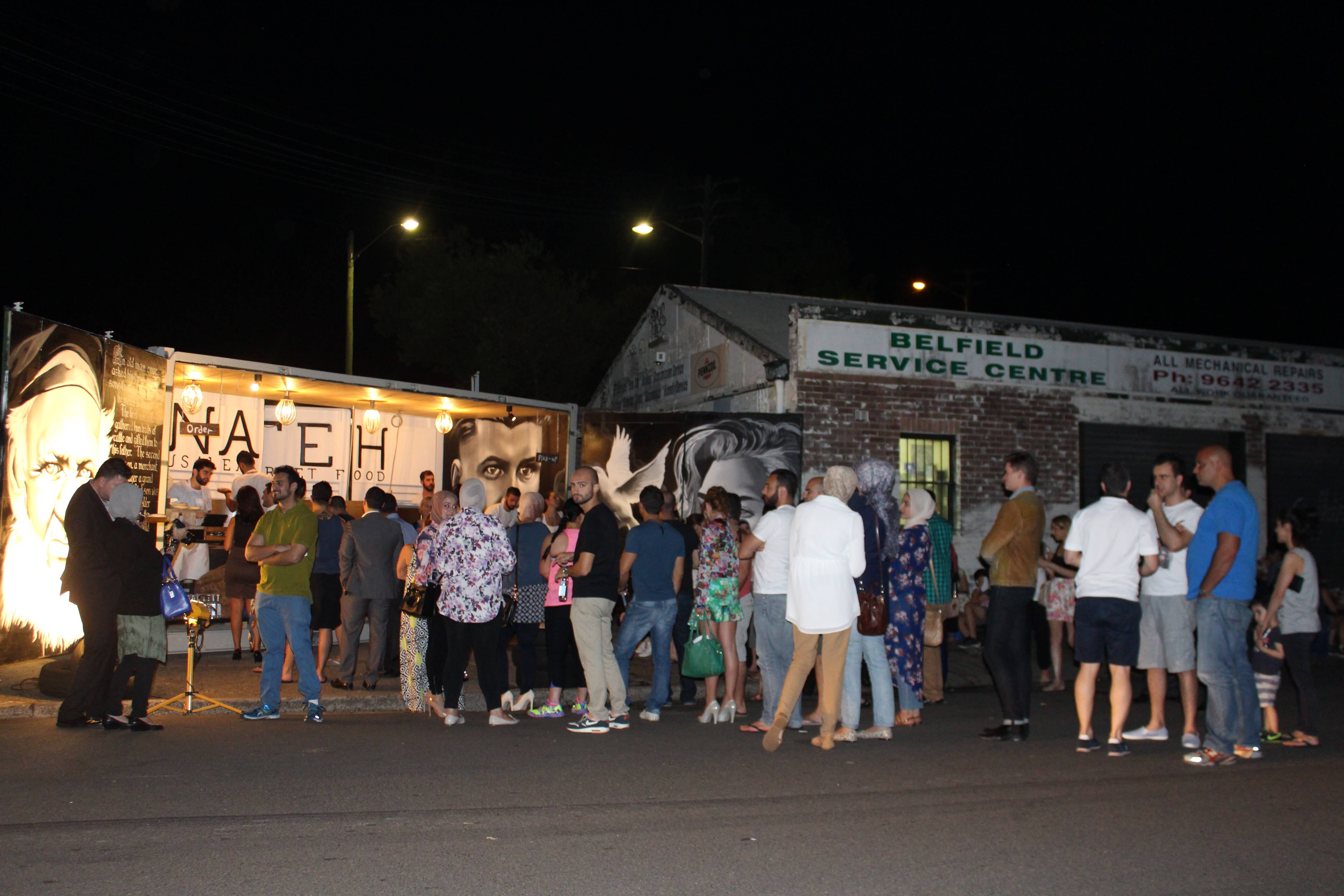 The vibe was great. The pop-upВ brought friends together – people chatted, laughed, and shared knafehs on a warm Spring night. The El-Issa's shared their love as much as they shared their knafeh. They made sureВ each personВ was having a good time and being looked after – epitomising what true Arab hospitality is about.
The art on the shipping container, created byВ street artist Warrick McMiles, also brought the place to life, and helped transport knafeh-eaters to Jerusalem.
AJ, whose background is in architecture, said he had always wanted to do something with a shipping container.
"I wanted to get a container I didn't have to make physical modifications to, so when it's closed, it looks like nothing's happened to it. I found one that opens from the long ends rather than the short ends," he said.
"I'm happiest when I'mВ being creative with food and design."
"The other day, I saw an old couple eating the knafeh. It was a cold night, and there was steam coming out of it…it was a perfect image. It's the experience we want to create out of a restaurant environment," AJ said.
"It's beautiful to share. It's really enjoyable to share."
Knafeh Bakery will announce its next pop-up location in Sydney soon, so stay tuned. AJ said he was also considering taking the knafehВ to Brisbane and Melbourne.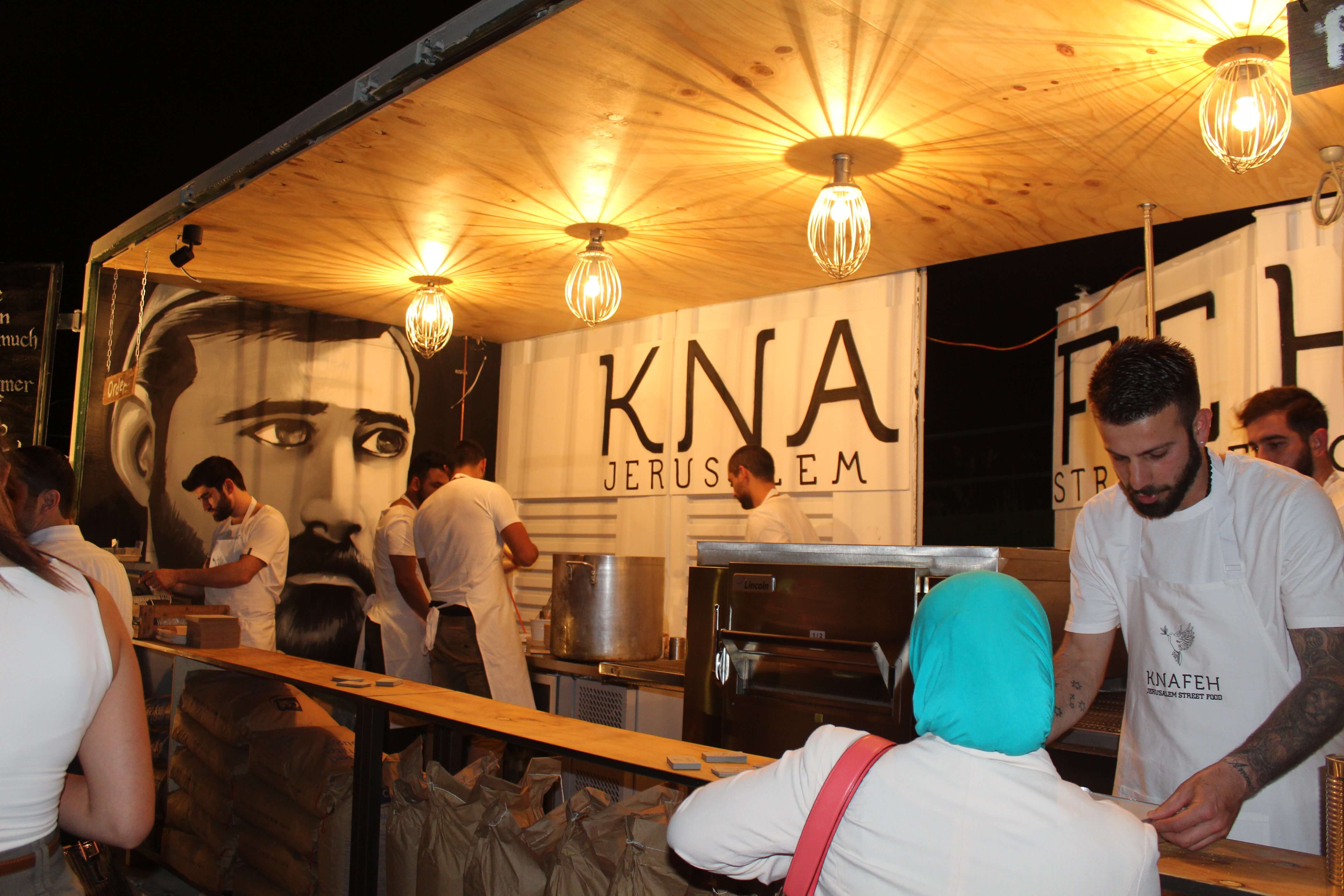 WHAT: Knafeh Bakery, a pop-up bakery serving the popular Arab sweet
WHERE: The Smooth Festival of Chocolate at The Rocks
WHEN:В October 4 and October 5 from 10am to 5pm
COST:В $8 for a single serve, $12 for two to share
DETAILS: knafeh.com.au, Instagram @knafehbakery, facebook.com/knafehbakery