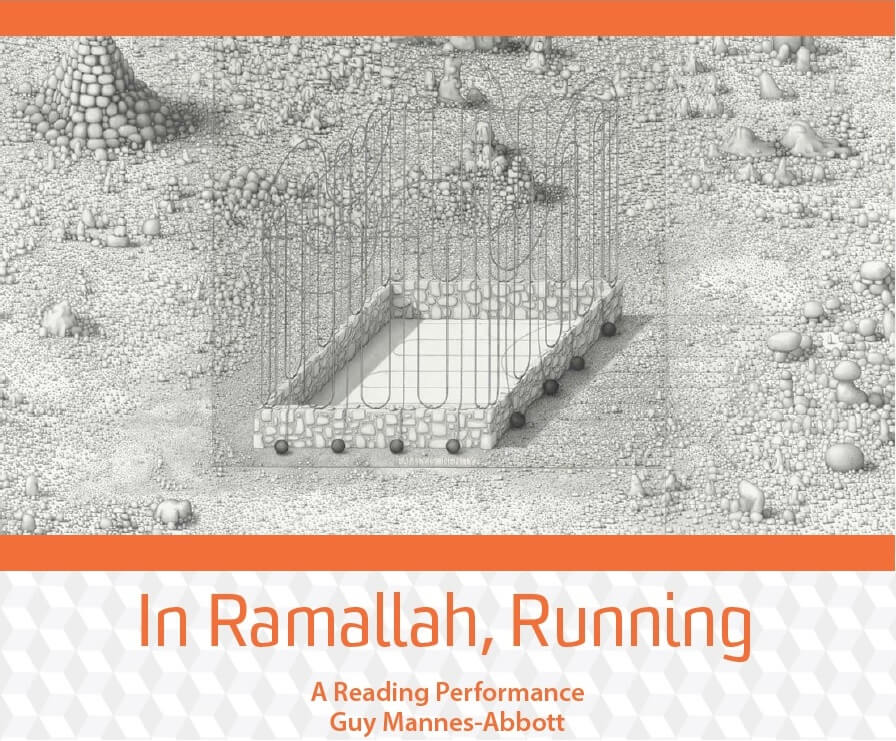 In Ramallah, Running is a text that details the personal encounter of Guy Mannes-Abbott with Palestine.
To celebrate the recent launch of the text, The College of Fine Arts (COFA) is pleased to present a performance reading led by the author on March 6, Thursday, from 5 pm to 6 pm. Guy will be joined by special guest, artist/writer Sary Zananiri, who will discuss and explore further the issues, thoughts and experiences raised through the book.
It promises to be a very interesting event!
For further information, see the following flyer.
Blurb
In Ramallah, Running represents a unique encounter with Palestine, interweaving short, poetic, running texts with longer essays describing what Mannes-Abbott encountered during his multiple expeditions within the city. As a whole it conjures the place as well as the people of Ramallah and the surrounding hills and valleys within the Wall to uniquely penetrating effect. The text consists of 14 parts which alternate running within the limits of the city, along the limits of the city, and beyond off limits, discovering how mobile they are. These lyrical, evocative texts generate a very special intimacy with Palestine, with singular style and accumulatively compelling force.