How to get more subscribers on YouTube at a low price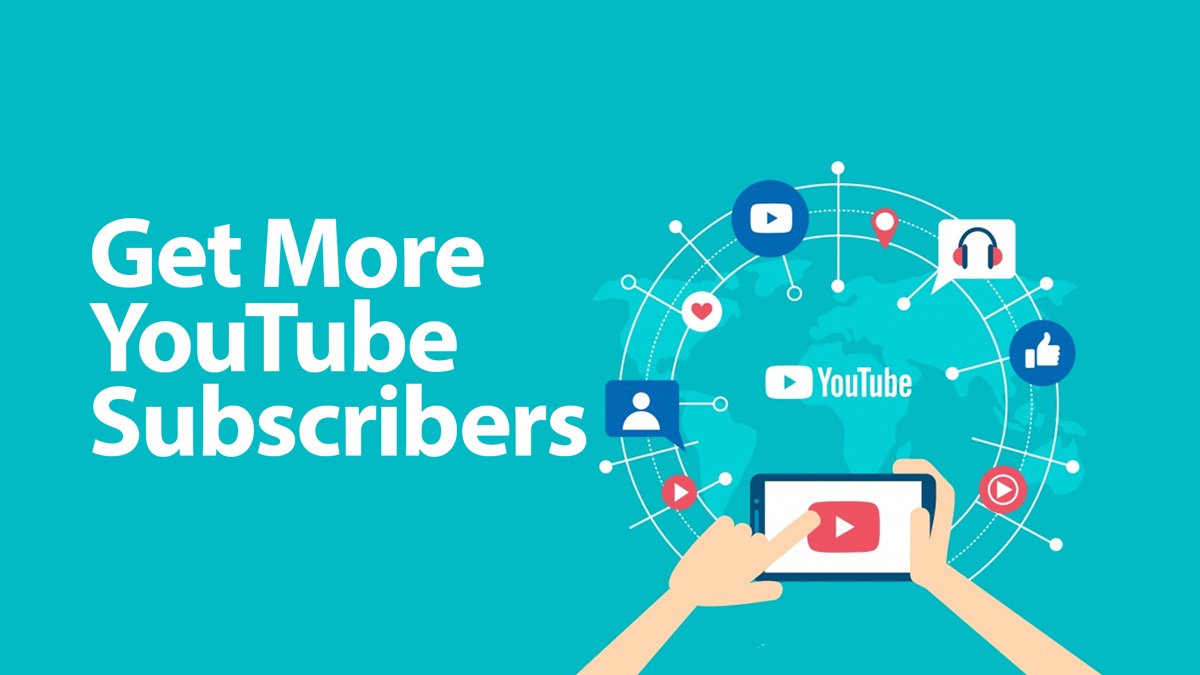 6 ways to increase the number of YouTube subscribers
Do you want to make your videos on YouTube more visible? If your task is to increase traffic, then first of all tune in to form your audience.
YouTube channel subscribers are viewers who have decided to follow your content, to receive notifications from you so that they can always be updated on your channel. The ideal layout is when a subscriber becomes an ardent fan of your product, who watches, likes, comments and sends out your videos to friends. Creating a database of subscribers helps the channel get new coverage.
So today we will talk about six easy but really effective ways to increase the number of YouTube subscribers. However, before you do these simple steps on the channel, make sure that you are already following the three main principles of successful YouTube marketing for your channel:
☑ You are consistent. The "once and for all" approach does not work on YouTube. If you want traffic and views, then publish new content on a regular basis. For best results, share your videos as often as possible.
☑ Your content is valuable. If your video isn't of real value to the user, don't be surprised if it doesn't have much coverage. Each video should contain the most accurate, interesting and useful information. This is how you raise the bar for your videos.
☑ You are exceptional. Regular placement of useful content on a channel is no longer sufficient. You need to be creative. You need to convey your content in an exciting format that will distinguish you from the rest. In short, your videos need to be exceptional. The most terrible mistake in marketing is to be boring for your audience.
Applying these concepts in practice, as well as 6 ways to attract subscribers, the results will appear quickly!
6 ways to increase the number of subscribers on YouTube
1. Ask the audience

The easiest way to increase the number of subscribers is to request it in your videos. Do not think that users can read your thoughts. In all videos, encourage viewers to click the "Subscribe" button.
For a convincing call to subscribe to your YouTube channel, you need a simple formula of three components:
☑ Tell them what to do.
☑ Tell them what to do.
☑ Tell them why you need to do it.
For example: "Stay up to date with the latest news and working cases to promote YouTube: subscribe to our channel now by clicking on the button just below this video".
2. use stickers

Stickers are small graphic "stickers" that should be placed on your videos immediately after uploading to YouTube. Unfortunately, this tool is often annoying, but a few stickers can have a significant impact on the target users' activity on YouTube.
To increase the number of subscribers, we recommend two effective ways to use stickers:
☑ Call for a subscription. Add a Bubble Speech directly above the "P" button to all your existing videos on the channel.
☑ Sticker + mention. In the video itself while mentioning the call to subscribe, add the button "Subscribe", which will lead directly to the page of subscription to your channel. That is your viewers will be able to subscribe by clicking on the sticker inside your video.
3. Add a YouTube widget to your site

If you already have a site that attracts traffic, you can use it to get visitors to the channel and make them subscribe to it. And they can do it in just one click.
Place a YouTube video on your blog, and to attract subscribers use these two simple methods:
☑ Subscription widget. Place a YouTube subscription widget on your website to make it easier for users to get to your videos and also to make it easier to subscribe to the channel.
☑ Add additional links to your video in the "Details" menu. While watching a built-in video on your site, the viewer can click on the "Details" button to place a button to subscribe, as well as additional links to the product you're selling or other useful videos.

4. Connect popular channels

There is another effective way to increase the number of subscribers - a long-term partnership with other channels on YouTube.
Directly on the page of any channel on YouTube there is an opportunity to add other YouTube "channels" tab. But how can I get other channel owners to place you? It's simple: ask! It helps well to offer you a mutual placement.
When you cooperate with other channels that have a similar audience, you can safely expect that the channel will have new viewers.
5. Active interaction

When you realize that YouTube is a community and not just a place to publish content, you will start to get much more results by interacting with other users of this video community.
A good working way to attract new subscribers is to interact with other channels and users on YouTube. Comment, put likes and subscribe as often as possible to other YouTube video content authors and wait for feedback.
Take time to find new and active YouTube channels on YouTube every day. Get their attention by liking their publications and leaving relevant comments. The concept of active interaction is that the more you give, the more you get.
6. Create a payback call
Finally, the most interesting strategy to attract new subscribers is a payback call. Here is a step-by-step process of creating a payback call to increase the number of subscribers in the channel:
☑ Create your goal for the channel (for example, 1,000 subscribers).
☑ Choose a fun or unusual payout: what you will do when you get 1,000 subscribers (e.g. free prize distribution, hairstyle experiment).
☑ Share your goal and your payback on your channel!
When you share your goals, people join you to support and help you achieve your goals. It's a great way to expand your reach with a little effort, as well as to entertain your loyal Followers. Remember to actively post the challenge video on your other social networks to attract more potential viewers.
And what do you think you should do to get more subscribers to your channel on YouTube? Please share your opinion and comments below.